Sisterhood Judaica Shop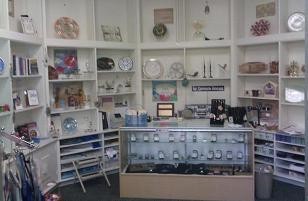 One of the ways you can help our Sisterhood raise some of the money we contribute to our Temple, Religious School and many other benefactors, is by shopping at the Temple Emanu-El Judaica Shop. We are one of the few remaining Judaica shops in the San Francisco Bay Area.
We have an ever changing supply of gift items for B'nai Mitzvahs and all the Jewish Holidays. We also have everyday Jewish needs, including a wide selection of Shabbat and yartzeit candles, books, and jewelry. You can view some of our merchandise by clicking here.
If you would like more information about the Sisterhood, please click here.
Our Judaica Shop is open most Sundays from 11:30 am – 12:30 pm, most Fridays after services, and by special appointment during regular office hours. To make an appointment, call Iris at (408) 292-0939. For more information contact Anita at anitajmed@yahoo.com
Sun, March 26 2023 4 Nisan 5783